Win

back energy :
cellular bio-accelerator
WINBACK energy is a high-frequency current that oscillates between 300KHz and 1MHz. This non-invasive current stimulates the body's natural self-repair mechanisms by promoting cellular communication. Alongside therapy, it produces spectacular results in terms of recovery through swift rehabilitation of muscular and joint functions. It's a real physiological bio-accelerator.
Want to find out more?
Find out about all of our equipment's features
"I got equipped with Winback around a year ago. I use it every day because I get really effective results on scars, perineal rehabilitation, pain during intercourse, or with reducing sensitivity to zero. As well as this, the immediate relief that my patients feel is really beneficial to helping them recover post-partum."
Sophie G. – Midwife – France
Win

back frequency :
for accurate targeting
Tecar therapy differs from electrostimulation or ultrasound in that it generates a low intensity magnetic field, meaning it is a non-invasive and natural energy for the human body. The frequency range developed by WINBACK makes it possible to target various different tissue layers (muscles, joints, bones, etc.) and to reach deep-seated conditions that have been previously considered to be unreachable.
THE FREQUENCY HAS AN EFFECT ON THE DEPTH
OF WINBACK ENERGY'S ACTION
500 KHZ

SEMI-DEEP TARGETING
WINBACK has developed more than 5 possible modes of use by releasing unique equipment onto the market. These offer unmatched manoeuvrability and handling, comfort and freedom of action. WINBACK amplifies the power of the care you give and offers a unique diversity in treatments for relieving your patients' pain.
Various electrode sizes allow for precision operations (2.5cm – 3cm – 4cm – 6cm)
Ergonomic handles for any body shape (2 different designs)
Easy, quick management of the various programmes for optimal comfort during treatment.
Keep your hands free while performing treatment thanks to Winback straps.
single-use
electrode protectors
Single-use Winback Intimity
adhesive plaques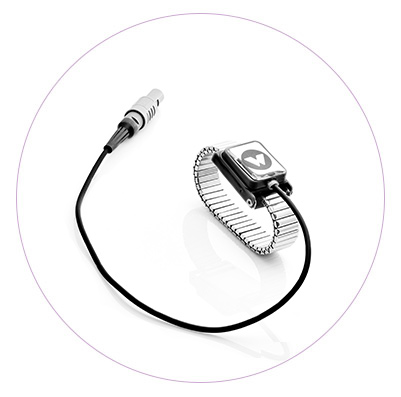 Winback Intimity
hands-free mode
Win

back innovations
in the service of your practice
The technology adapts to the different practices you offer. WINBACK has paved the way to a range of unique treatments for chronic and acute conditions.
WINBACK 1.0: MANUAL MODE
1 MOBILE ELECTRODE + 1 FIXED ELECTRODE
WINBACK 1.0 refers to the first generation of classic
Tecar therapy equipment. This equipment allows the therapist to increase the efficiency of traditional manual operations.
Global action
Deep vascular recruitment
Compatible with all your treatments
WINBACK 2.0: ASSISTED MODE
2 FIXED ELECTRODES
A FIXED adhesive electrode is placed on the patient, leaving your hands totally free.
Immediate analgesia
Hands-free
Movement
WINBACK 4.0: EXPRESS MODE
2 ELECTRODES IN ONE

Both electrodes are combined into a single electrode. This energy provides rapid, effective and local stimulation of skin tissue.
Immediate tissue reaction
Concentric, superficial energy
Localised action
WINBACK 5.0: SMART MODE
3 ELECTRODES TO DISTRIBUTE THE ENERGY

You have three electrodes to distribute the energy better. The energy is transmitted when you make contact with the patient.
Simultaneous action
Balanced energy
Total freedom of movement
BACK 3SE
MULTIPURPOSE PERFORMANCE
The BACK 3SE is the premium option in WINBACK's Tecar therapy range. It can be equipped with 5 WINBACK Tecar therapy modes (from 1.0 to 5.0). It is very practical with its accessories holder and mobile trolley so that colleagues can pass it easily between them. It is also designed for upwards compatibility
with future innovations.